Videodox 2021 – Biennal Exposition for Video Art from Bavaria
12 October 2021 - 24 October 2021
VIDEODOX awards the VIDEODOX Prize for Video Art from Bavaria for the 4th time.
From 12 to 24 October 2021, the GALERIE DER KÜNSTLER*INNEN, Munich, will once again be dedicated to video art.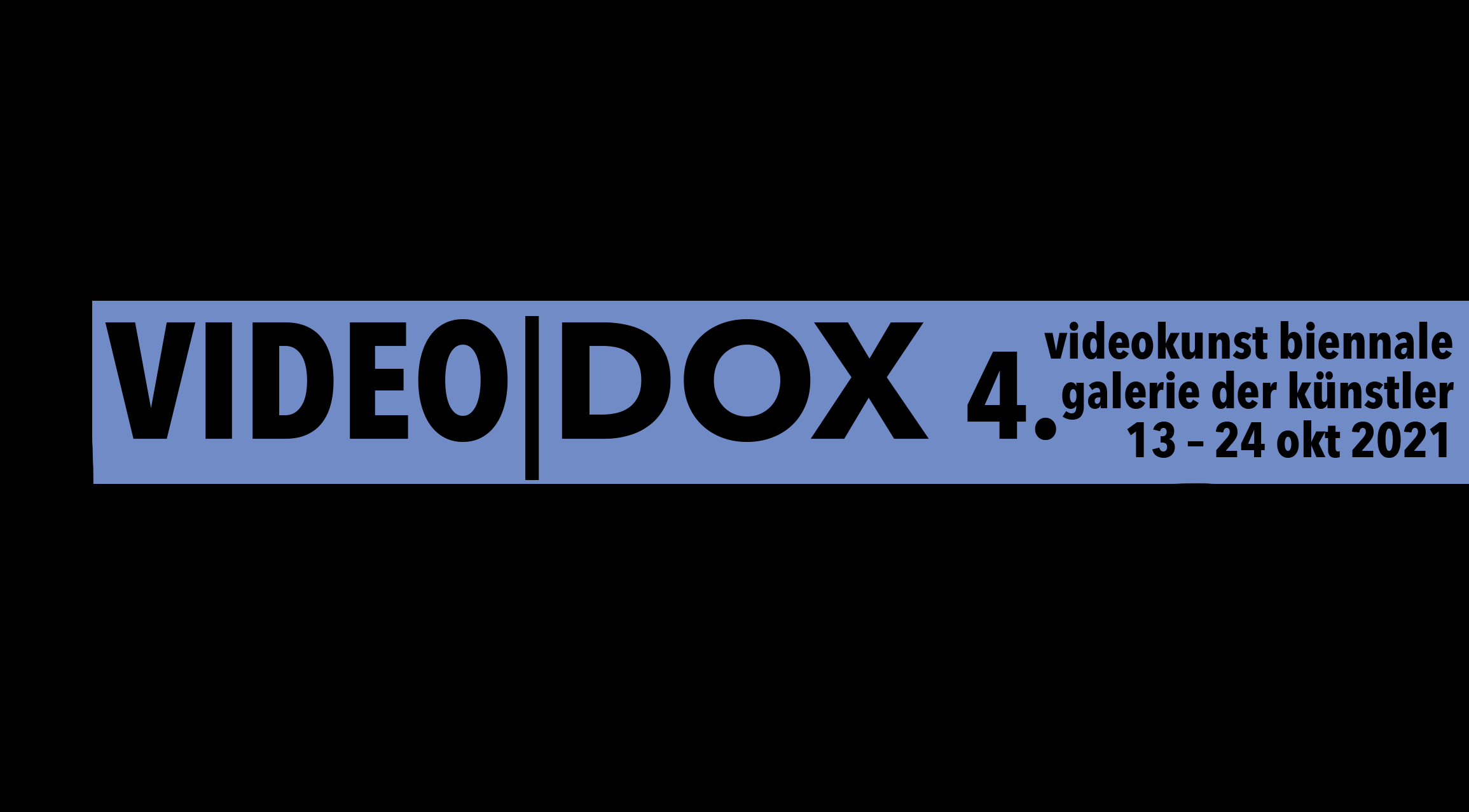 Videodox 2021 – Biennal Exposition for Video Art from Bavaria
Since its foundation in 2006, the international film festival UNDERDOX, specialist for films between the arts, also shows video art from Bavaria.
In the first years, the presentation took place as a large-format projection in the cinema. In 2015, the festival, in cooperation with BBK e.V., decided to present video art in an independent exhibition and founded VIDEODOX as the festival's only award-winning section. The prize was set up to promote the still young art form and is therefore not a prize for young talent aimed exclusively at young artists.
Since then, the biennial exhibition VIDEODOX presents video art from Bavaria in the spacious historical rooms of the Galerie der Künstler.
Nominated for the VIDEODOX Award 2021 are:
Elena Álvarez Lutz, Dominik Bais, Ulu Braun, Georg Gaigl, Dominik Geis, Patricija Gilyte, Max Hattler, Melina Hennicker - Michael Schmidt - Andreas Woller, Felix Klee, Patricia Lincke, Sara Mayoral Jimenez, Michael Mönnich, Christoph Nicolaus Jovana Reisinger, Patrik Thomas, Andres Torres, Camille Tricaud - Franziska Unger, Paul Valentin, Veronika Veit
Special Events on Saturday, 16.10.2021:
11 am Performance by Sara Mayoral Jimenez
2 pm Reading by Jovana Reisinger from her novel "Spitzenreiterinnen" (Verbrecher Verlag), nominated for the Bavarian Book Prize 2021
5 pm Guided tours
Special Events on Sunday, 17.10.2021:
2 p.m. Talk with "REVÜ - Flugblatt für Cinephilie" on the topic: Art between cinema and gallery - possibilities and perspectives of cinematic expression
3 pm Award ceremony
mehr Informationen...